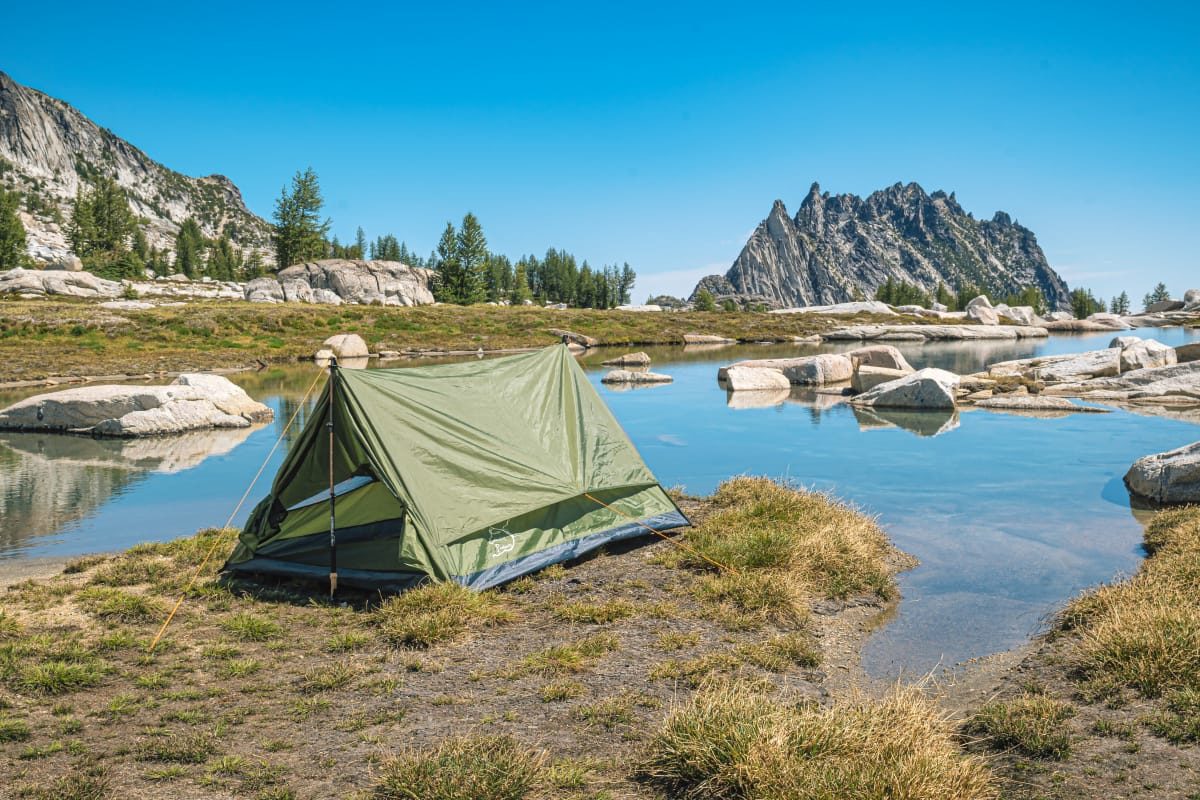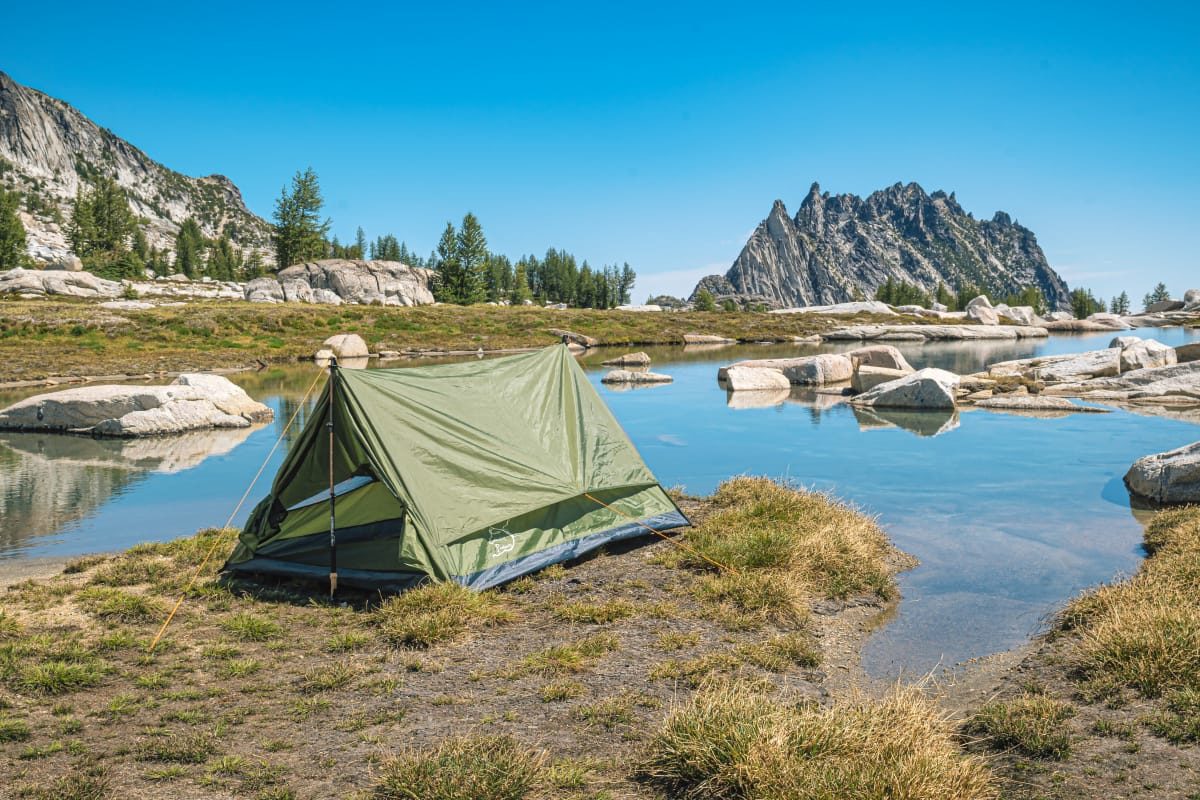 Trekker Tent 2.2
Backpacking Tent
A lightweight, affordable trekking pole tent.
Set up in minutes, sleeps two, built to last.
Tent Features
The Trekker Tent 2.2 is a unique backpacking tent with many features perfect for your next backpacking trip.
---
Trekking Pole Tent
The Trekker Tent 2.2 isn't an ordinary backpacking tent. Our unique tent design uses trekking poles, or even sticks, to set up. No more worrying about broken tent poles! Plus the no nonsense tent design makes set up quick and easy.
---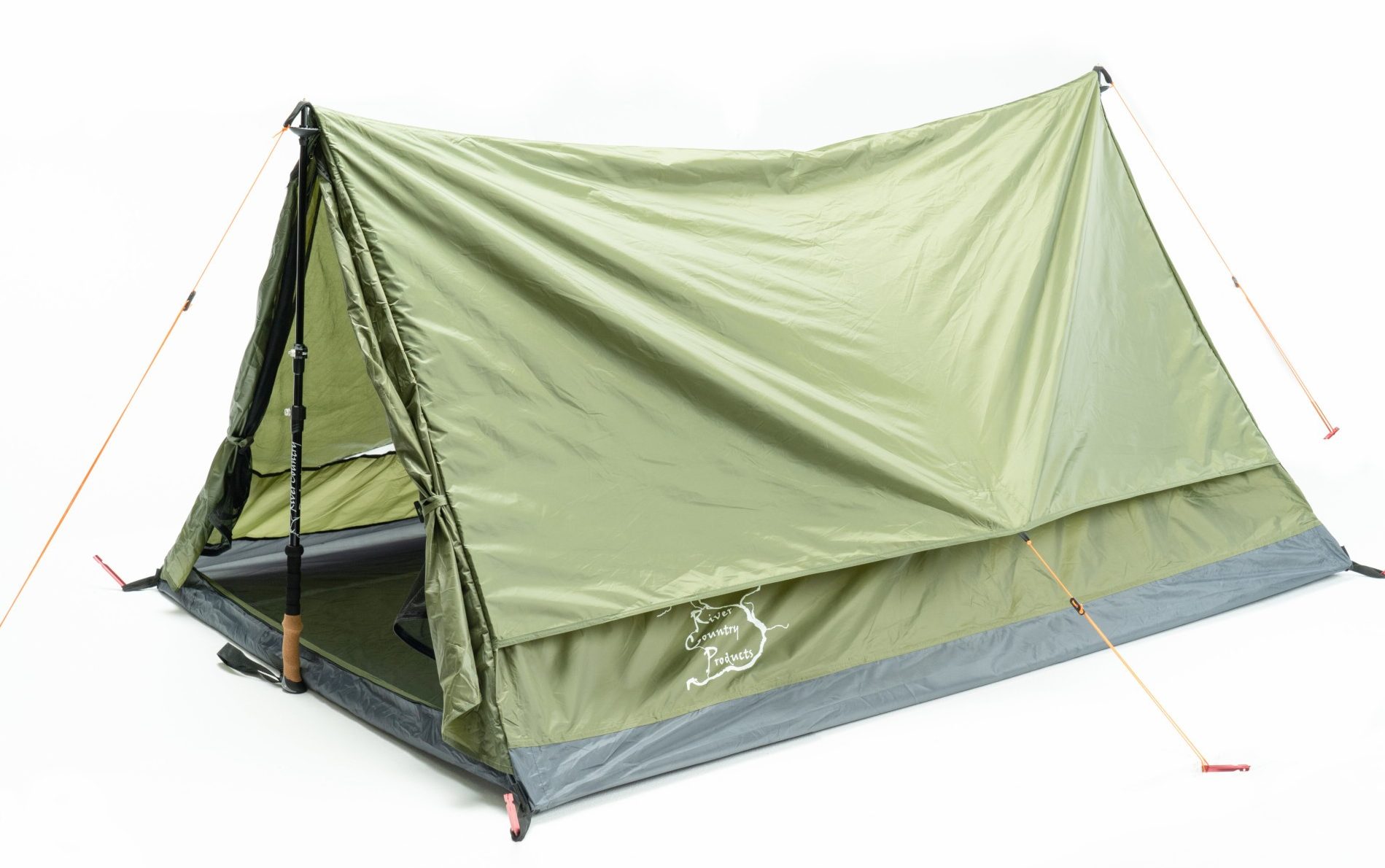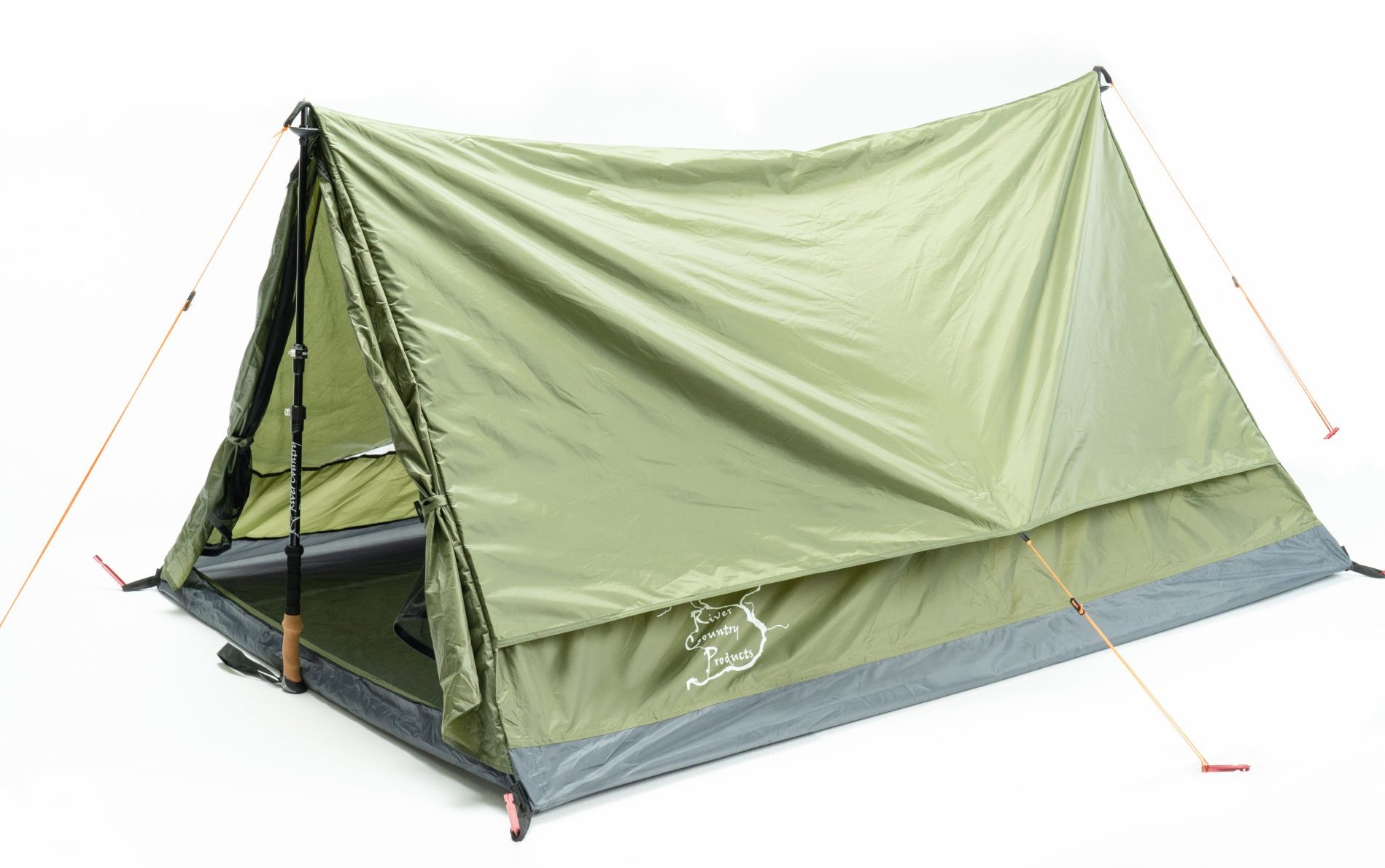 A Lightweight Tent
While we won't break any records, the Trekker Tent 2.2 weighs just 3lbs 5oz with stakes and the tent bag. That's pretty respectable for an almost two layer backpacking tent! Plus the packed size is just 10" long so it will fit easily into your pack.
---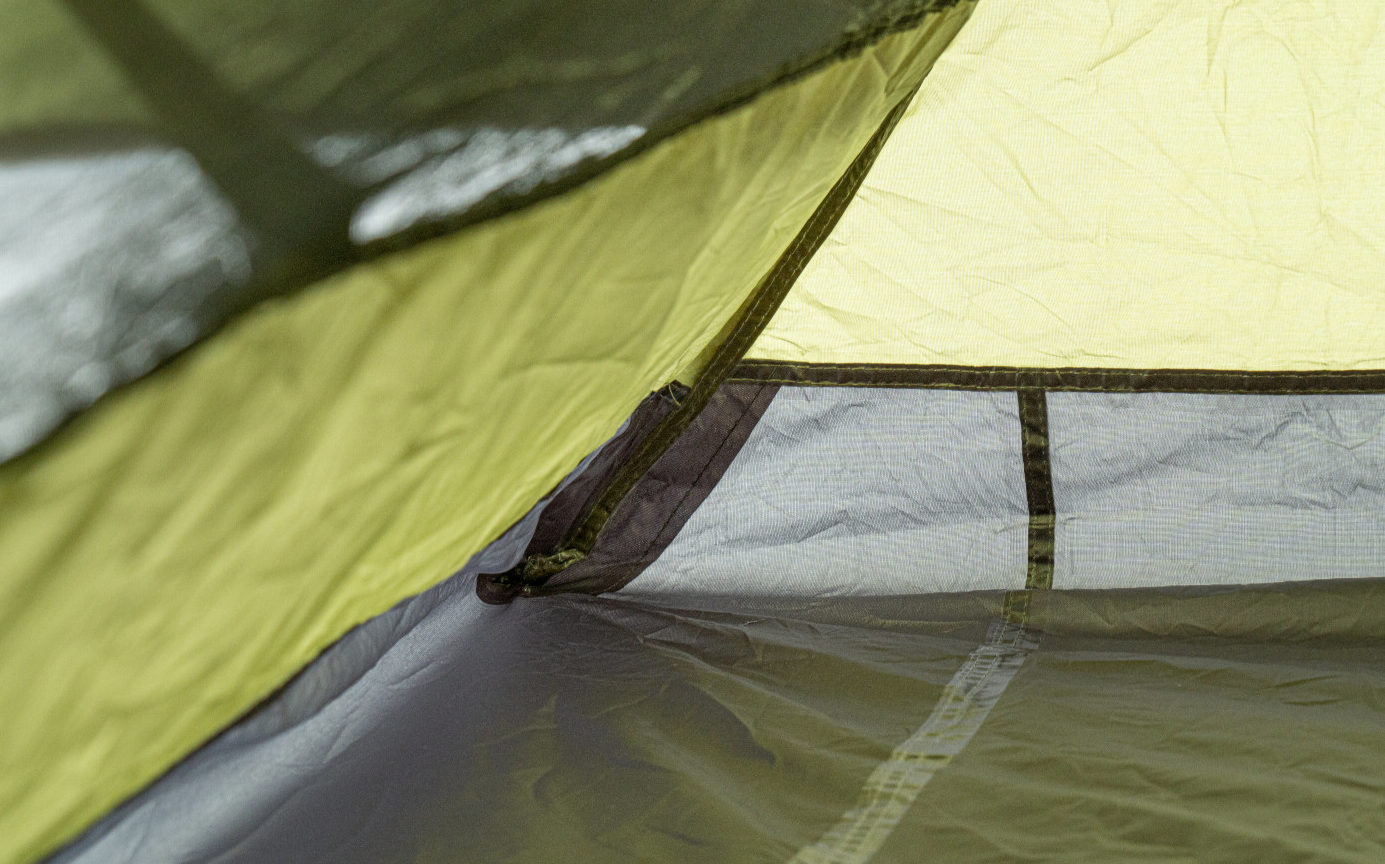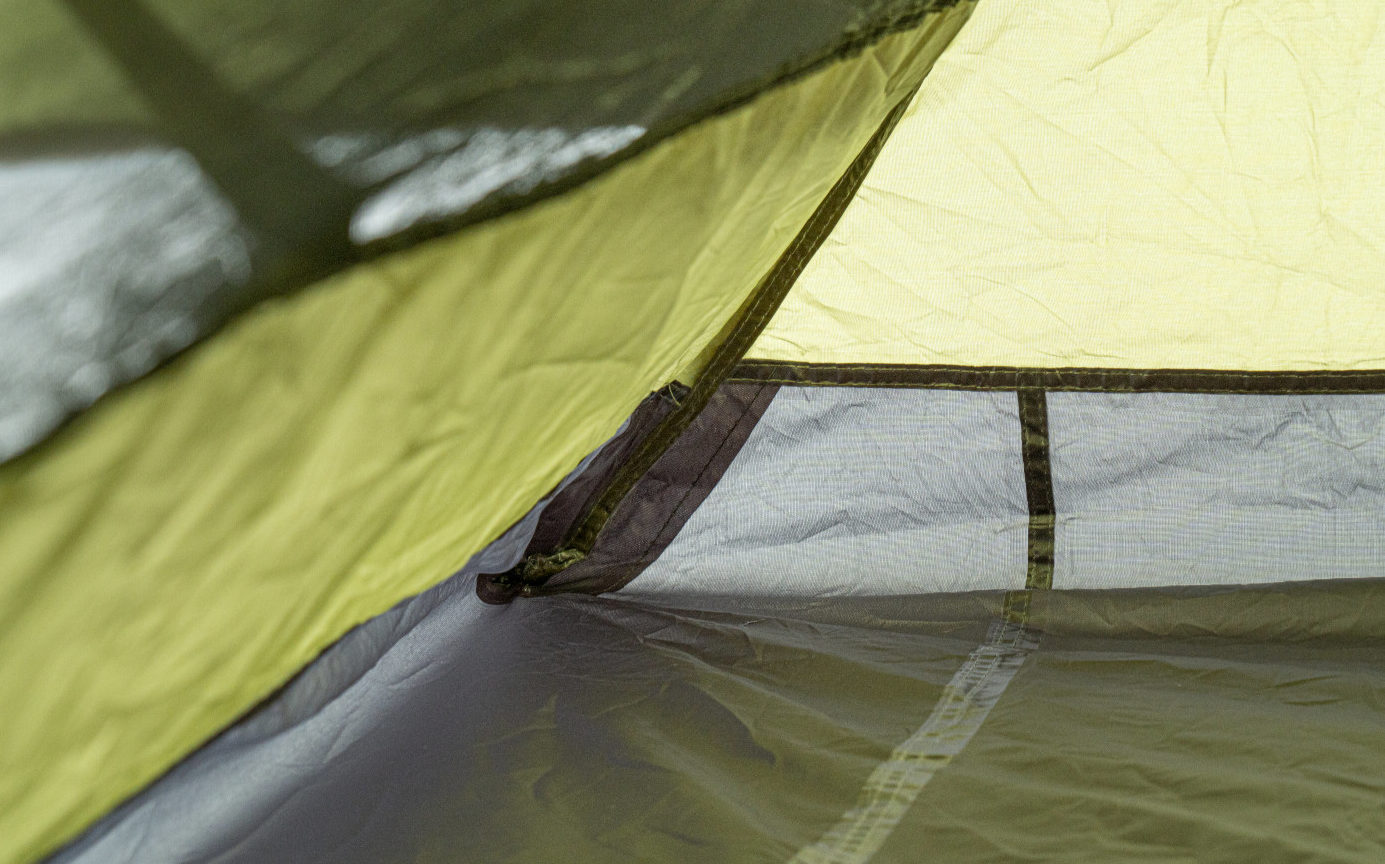 Built to Last
Our tent design has been well tested and improved since we started production several years ago. The Trekker Tent 2.2 is made from PU coated polyester and seam taped. The fabric is durable and will last many years of use.
---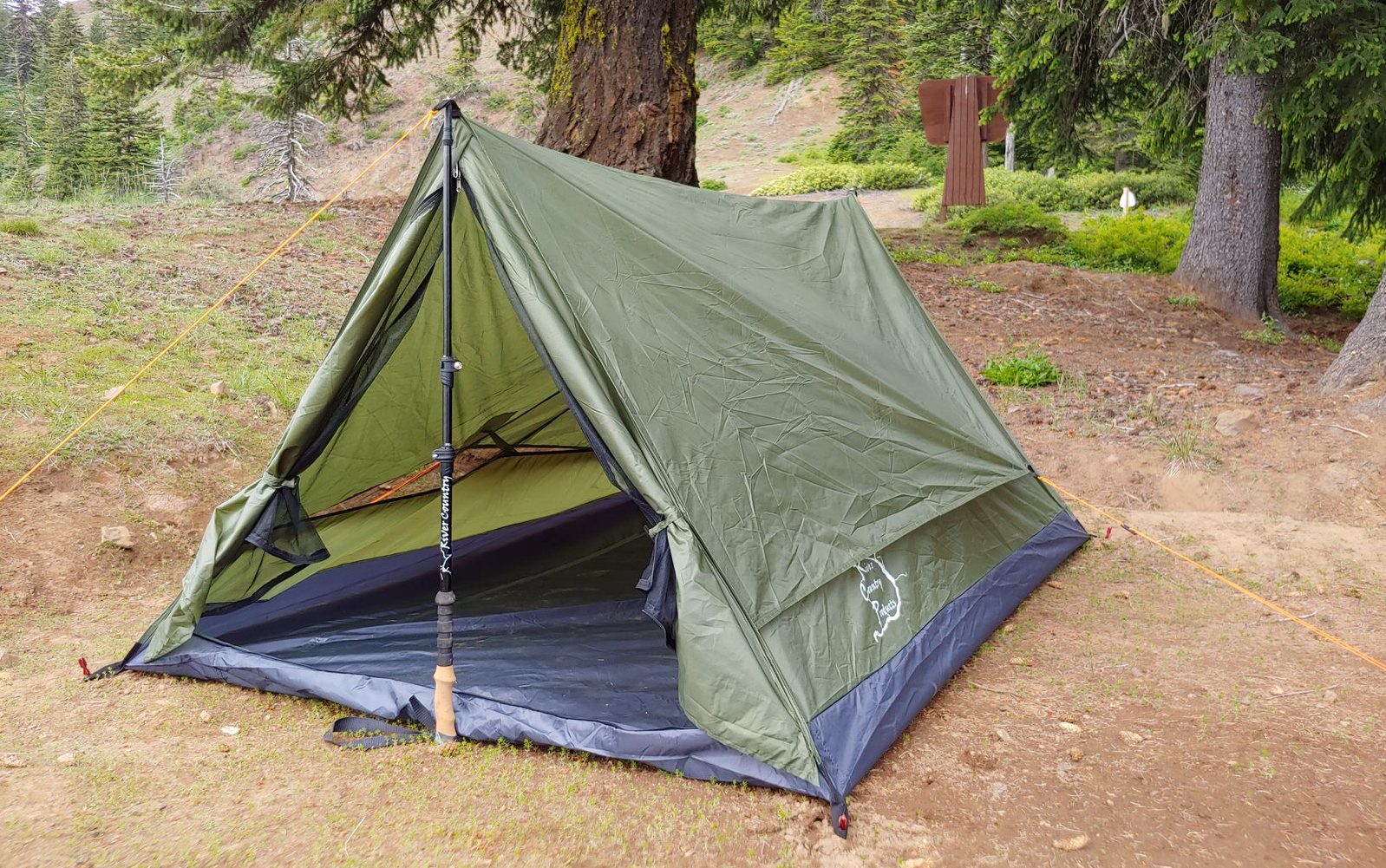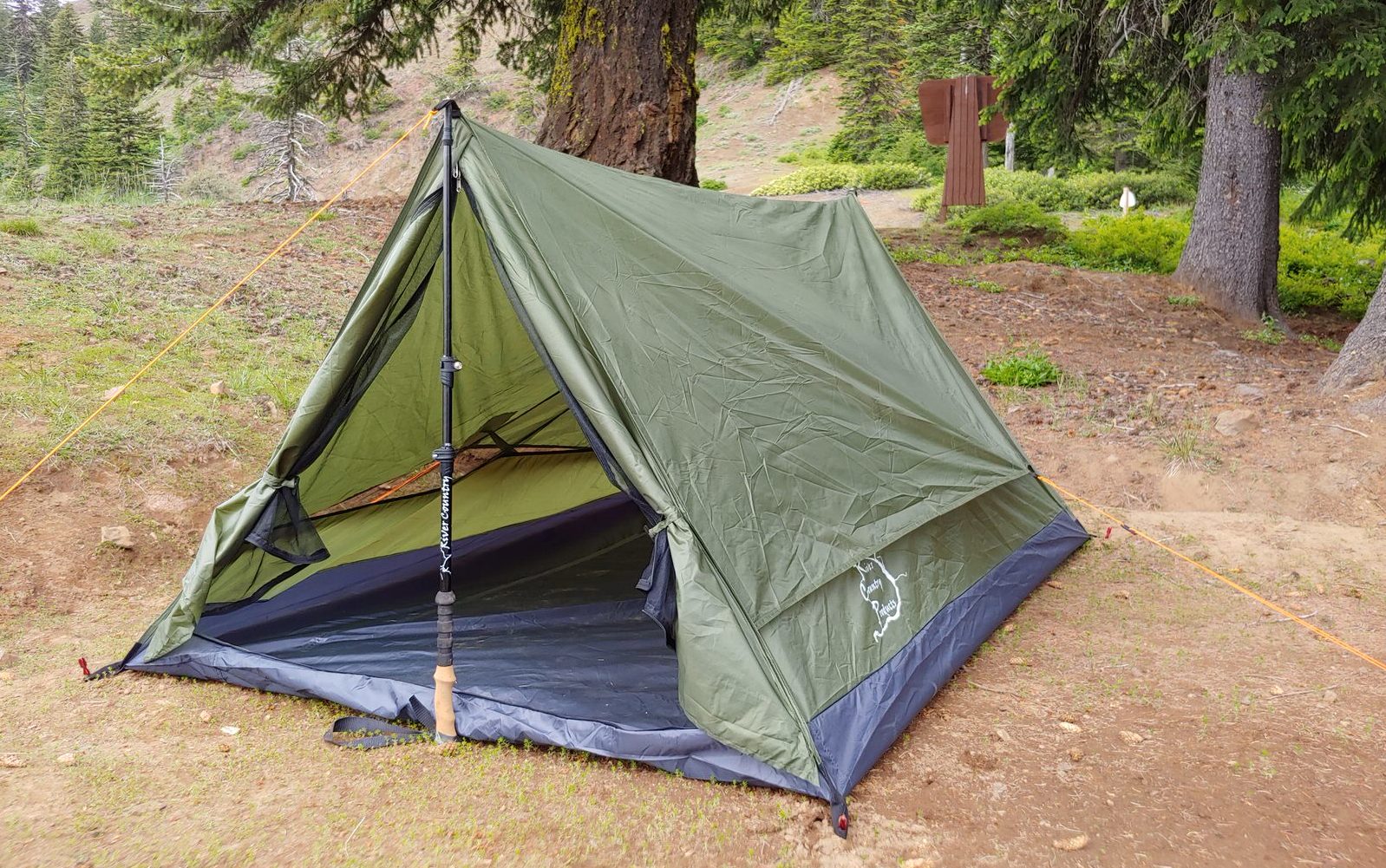 Tent Specifications
3lbs 5oz
Weight (w/ stakes)
Gallery
Recent Trekker Tent 2.2 Reviews

I have had my 2.2 for about two years now and am very satisfied with it. As a motorcycle camper it fits my needs. Plenty of room and packs small enough. Love that it can be set up many different ways, between 2 bikes, trees, posts or trekking poles or make your own. Great affordable tent.
Pete

Purchased the Trekker 2.2 Tent with UL Carbon Trekking poles, super fast delivery. Recently used on Colorado Mountain hiking excursion and could not have been happier. Lightweight, ease of setup, roomy, and price. The tent was not challenged with inclement weather, but may consider using some seam sealers for future trips. Very pleased thus far.
Rodney

Absolutely thrilled with the tent. Room for days compared to most backpacking tents. Sets up in no time whatsoever. Strongly believe this tent could make a big splash in the hunting side of backpacking. It's a quarter of the price and good quality.
Paul Thompson