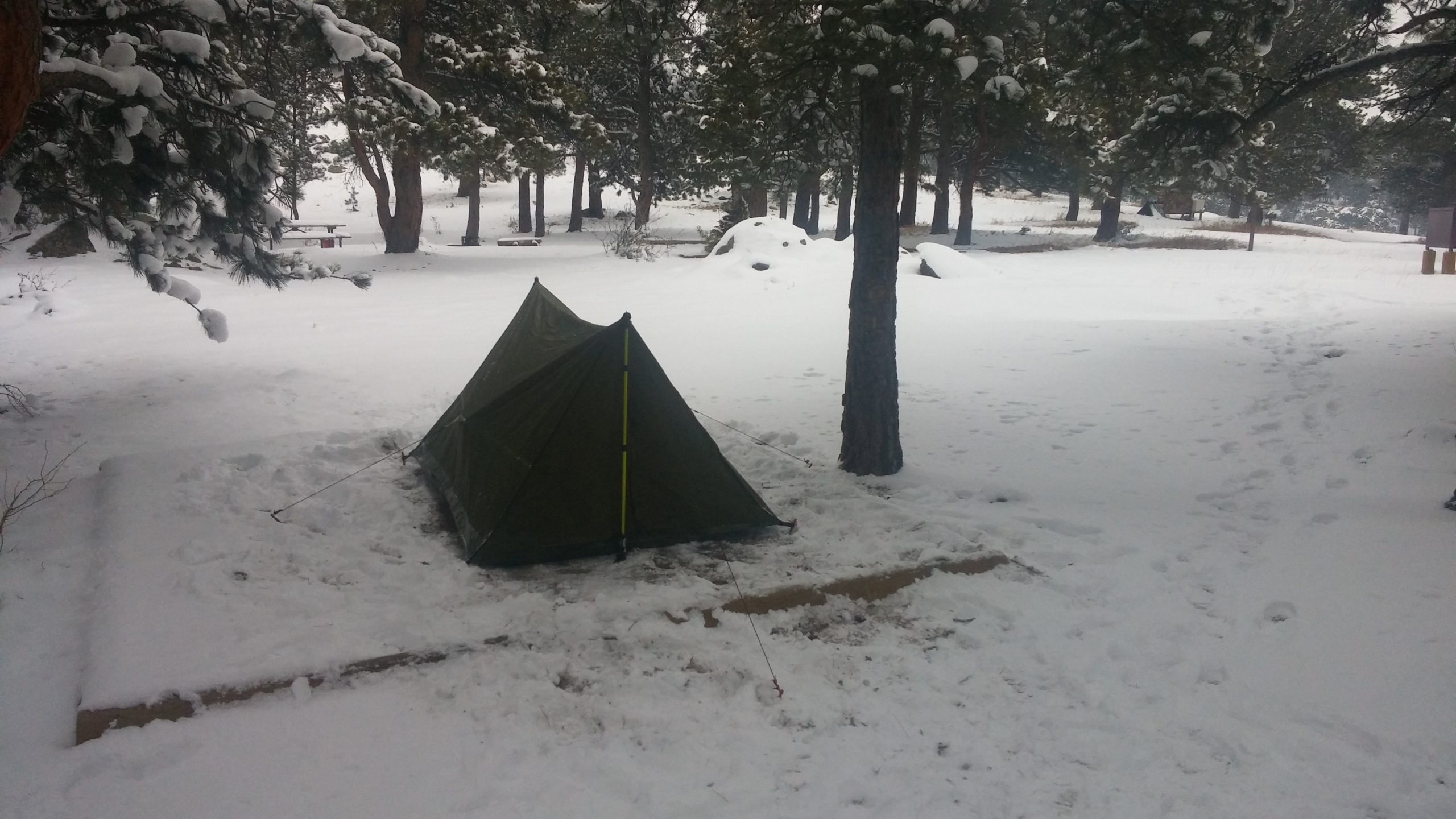 Brandyn from Denver Used our trekking pole backpacking tent this last weekend camping in the Rockies and sent us some photos and posted this review:
"I just wanted to let you know I received the tent and it is awesome. I attached some pics of my camping trip this weekend in the Denver foothills. It kept me comfortable in 25 mph wind and an 11 degree, snow stormy night. I also can't believe how much weight it cut from my pack. Thank you."
Thank You Brandyn, we love the pictures and the positive feedback!