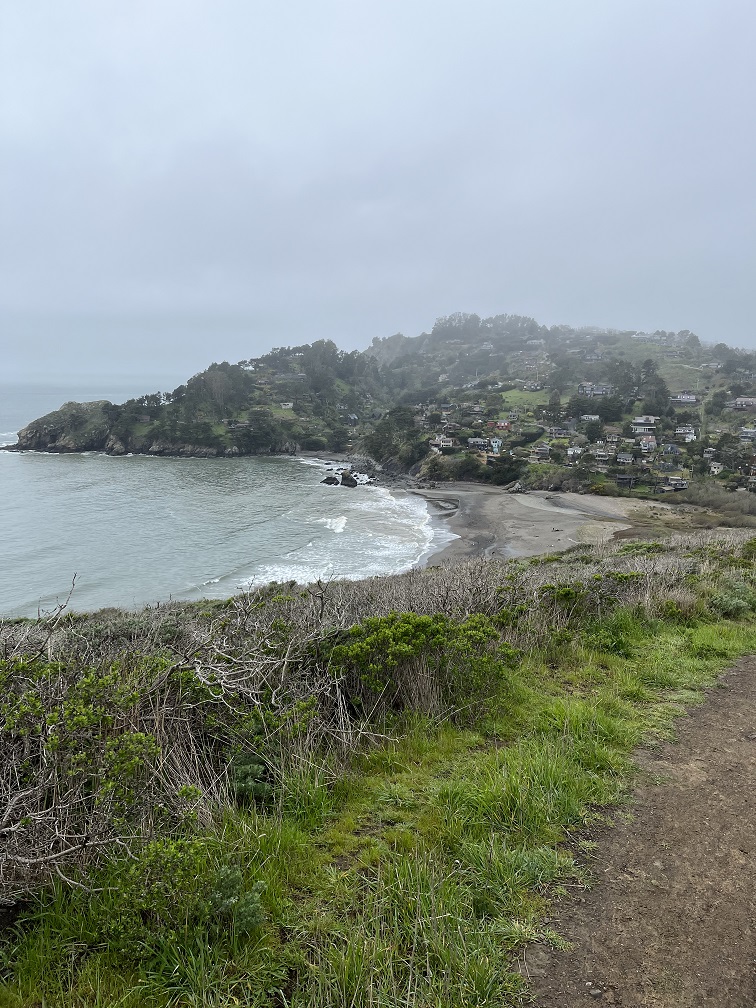 Let's be clear about this: the hiking weather in California is not only volatile right now, it's absolutely bonkers. For those of you who may be missing it, California is currently going through a series of "atmospheric rivers" that are dumping feet of rain and snow all over the state. There have been mixed responses to these weather events. On the one hand, people are glad that their historic drought might be ending. On the other hand, there is so much moisture across the state that roads are being washed out and travel is becoming difficult.
So, the question on everyone's minds is how is this going to impact spring and summer outdoor activities, including hiking? I see three issues: one, the weather seems to be harder to predict; two, a lot of trails need extra maintenance; and three, this much moisture leads to taller vegetation and more critters. Three solutions to these issues are: one, expect the unexpected; two, pitch in where you can; and three, know your flora and fauna.
Expect the unexpected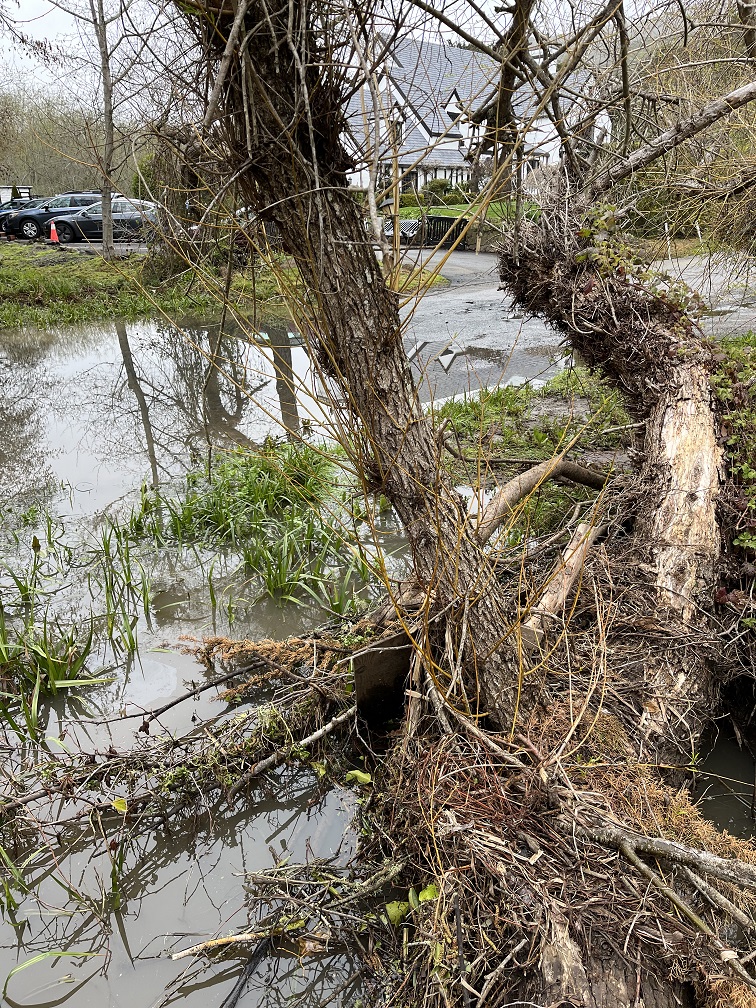 Traveling through the Golden Gate National Recreation Area last week, there were areas that had been closed by the Park Service and roads that were impassable. The road to Muir Beach (above) was covered in a foot of water more than a day after one of the storms had passed. I can't even imagine how much snow is covering California's high points. The morning of my hike, the weather forecast called for clear skies. 4 hours later, I was hiking through pouring rain.
Sure, you could say that these things are to be expected during large, ongoing weather patterns. And you're probably right. But for every single thing you are able to anticipate, there may be two more things that you have not anticipated. In this case, don't be surprised by lack of access to services, or by the need to turn around. You would do well to bring a water purifier with you as well as cold weather or rainy weather gear on any outing lasting longer than a couple of hours. And check park websites for closures.
Pitch in where you can
Many of the state and national parks welcome volunteers and have forms online for you to fill out for a day or more of service. But, that doesn't stop you from clearing small items from the trail as you go and being prepared with a small shovel or saw in the event that a mudslide or fallen tree has blocked your path. Additionally, you can report fallen trees and other obstacles to the local ranger station.
Hiking and camping "without a trace" has long been the standard of good outdoorsmanship. However, in times like these, we should each set out to make the trail and the campground better than it was when we arrived.
Know your flora and fauna
The Golden Gate National Recreation Area is covered in poison oak, and all of this rain is just going to help it grow and creep into the trail. Luckily, the Park Conservancy has a guide for helping you avoid this itchy plant. Whether you're hiking in the San Francisco area or elsewhere, please be aware of the plant and animal life of the area and how they may affect you.
Taller and bigger plants inevitably leads to healthier and more abundant animal life. And the more animals there are, the better the odds that you will ending up crossing paths with one of them. Whether they are bobcats, badgers, or mountain lions, you should be aware of the possibility that with increased numbers they are expanding their territory.
Volatile weather or not, this year can be a great year for hiking and camping if you are prepared. Let us know in the comments below what your favorite tips are for expecting the unexpected!