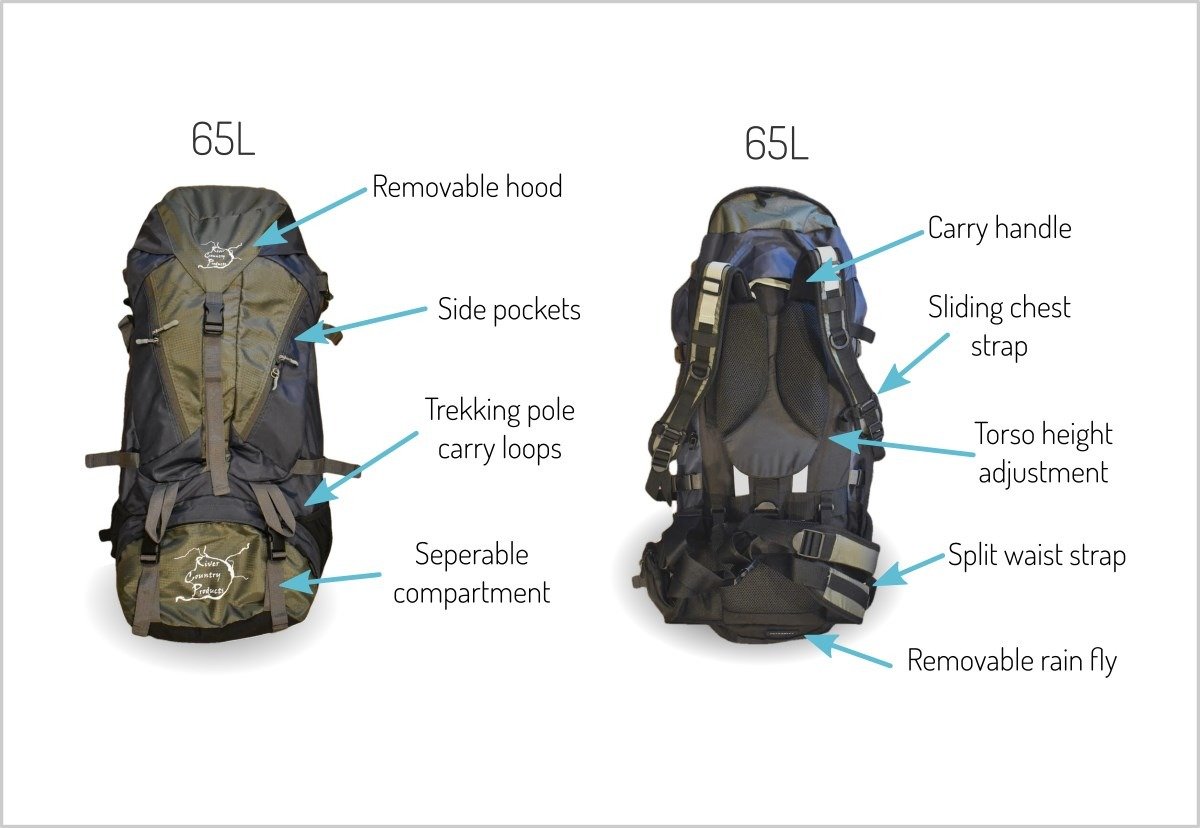 We recently added a backpacking pack to our ever growing collection of backpacking gear, and we are very happy with it. The backpack is large, 65 liters, and quite comfortable with lots of features.
The River Country Products backpack has an easily adjustable torso height so it fits a large variety of body shapes and sizes. We also really like the comfortable split waist strap and removable rain fly, which is super convenient if you ever get trapped in an unexpected rainstorm.
Take a look at our backpack for yourself. And let us know what you think in the comments below!