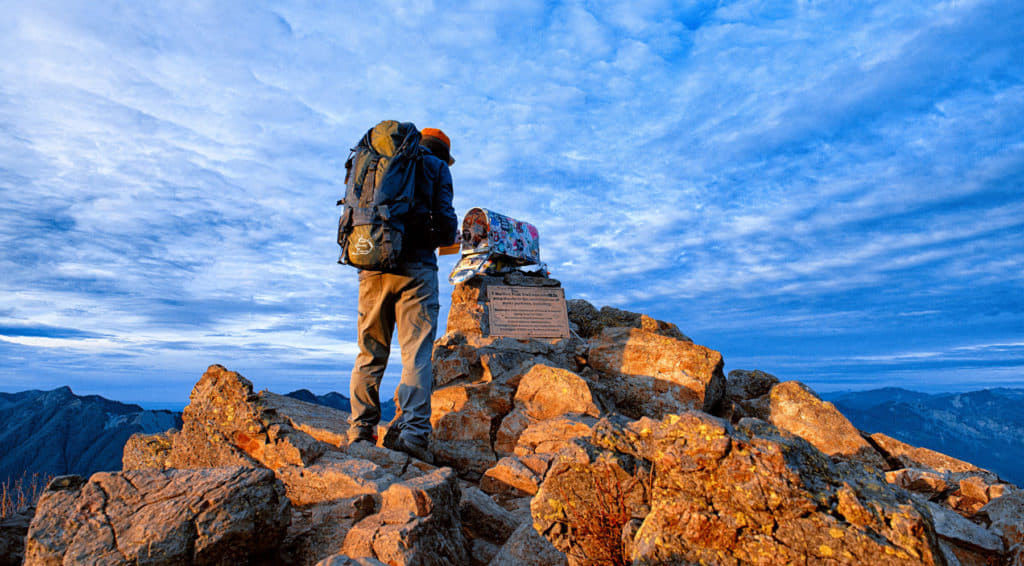 The first step to finding the optimal backpack is understanding that when it comes to gearing up, there is no one-size-fits-all approach. In fact, just like anything else of importance, you'll want to ask yourself what you want and what tool will help you achieve your purpose. Your main considerations will change depending on whether you are hiking, camping, or backpacking. And your decision will revolve around storage capacity, fit and comfort, and custom features. The reality is that you'll want a different backpack for different occasions.
Storage capacity
If you're hiking, either for the day or overnight, you will likely be focused on speed and comfort. You won't need much storage space, because supplies will be limited. In this case, a backpack with a 40-60 liter capacity, weighing one to two pounds empty, will probably suit your needs.
If you're camping in an area near parking, you may not need a pack, except to help you organize your supplies, or you might be able to get away with a 20-30 liter day pack or less.
On the other hand, if you're backpacking or thru hiking for an extended period of time, you will probably need as much storage as possible. Thru hiking backpacks generally have the most storage capacity and may fit as much as 60-80 liters of supplies and materials and weigh two pounds or more. Our River Country Products backpack rides the line between the overnight pack and the thru hiking pack with a 65-liter storage capacity. Life in a Pack sells a 70-liter pack with additional versatility.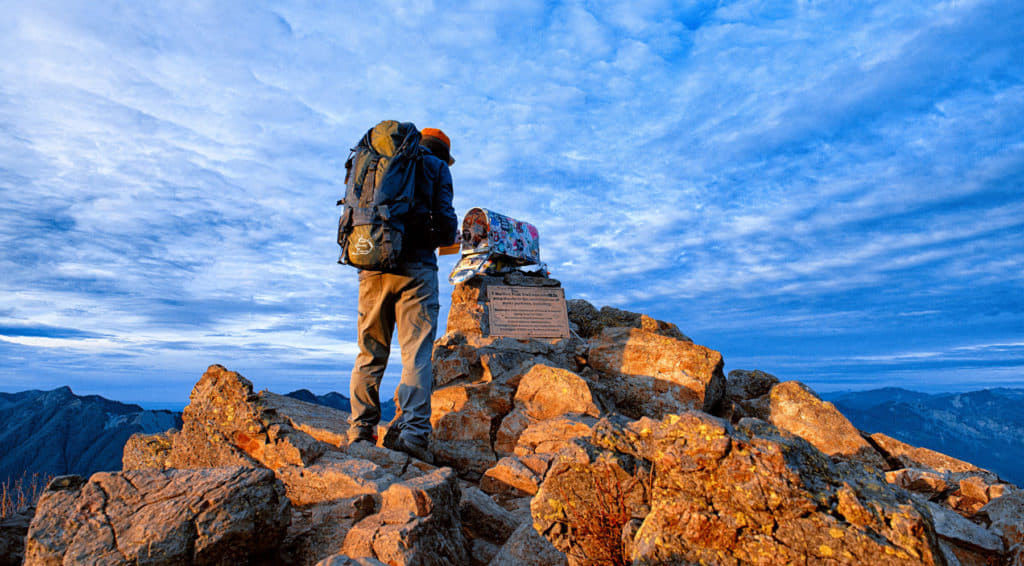 Fit and comfort
Any pack you carry should fit you snugly, but not too tight, and should have the straps necessary to carry the load. This even applies to the tiniest of waist packs. Although strap number, padding, and width may not be critical considerations for day hiking or camping near your car, they are very important for multi-day and thru hiking. On such hikes, your goal is to not notice the pack on your back. Hips belts and durable materials go from being optional with the smaller packs to becoming a necessity with the larger ones. Internal frames are another consideration, but the added comfort of an internal frame can be offset by limited adjustability.
Custom features
The best packs have fully adjustable straps, pockets for water bottles, and hydration bladder compatibility. They usually also have gear loops on the outside of the backpack. Most will also have either an attached or detachable rain cover. Other considerations might include a spot for a recharging station, fully waterproof construction, and optional duffel hooks.
At the end of the day, if you are going to find the optimal backpack, you'll probably need more than one. A 65-liter pack will be very versatile for both medium and long trips, but may be more than you need if you're a peak bagger with a short list.