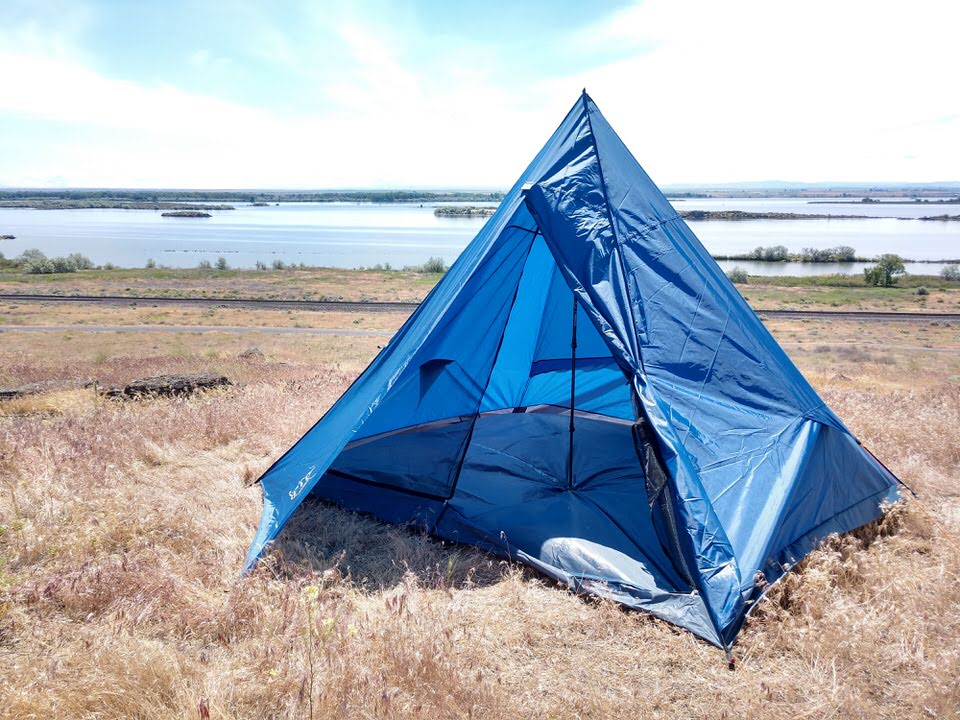 After designing and testing this tent out ourselves we are excited to introduce you to our new favorite 4 man backpacking tent, the Trekker Tent 3.
Despite being a 4 person tent, the Trekker Tent 3 has one of the easiest set ups of all of our other backpacking tents, simply stake down the four corners, attach our trekking poles together (an extension is included if the tent is bought with poles) and then extend the single resulting trekking pole in the center of the tent.
We are also excited about this tent because of its weight. At 4lb 10oz, with stakes, it is one of the lightest per person 4 man tents out there. Only 1lb 2.5oz per person.
Lastly we love the vestibule, large mesh door and 6′ 8" peak height. We think you'll love this 4 person trekking pole tent too.