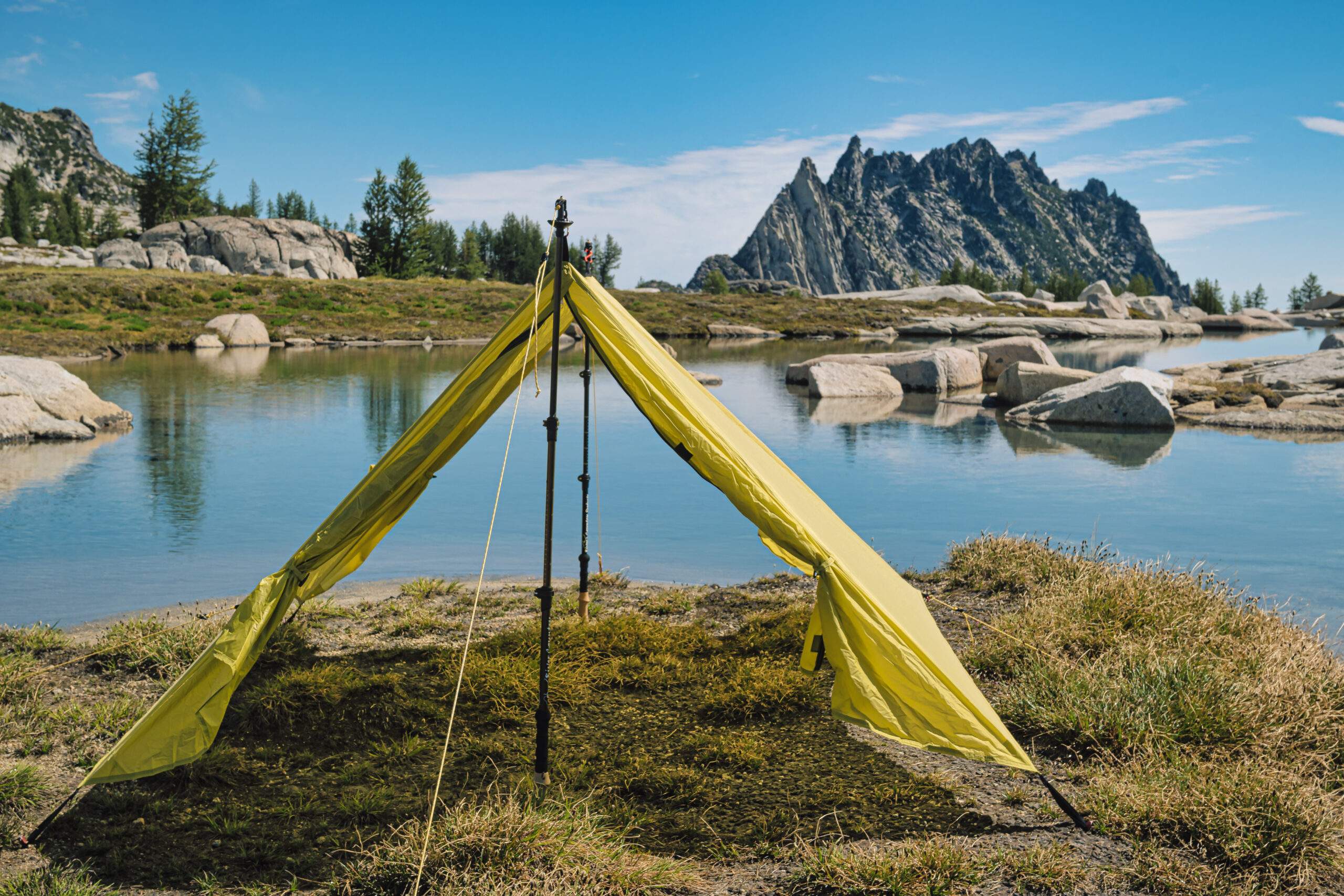 There are so many fabrics out there, it's hard to decide which one will be best for your next backpacking adventure. We're going to help make that easier for you. First, we'll suggest what fabrics probably won't work. Then, we'll tell you what we use for our tents. And then we'll wrap up with the near future of tentmaking.
First, unless you are glamping and backpacking in the same trip, you will want to avoid any natural (i.e., plant or animal) fabrics. Cotton, wool, and hemp materials all have their benefits, ranging from breathability and aesthetics to durability and sustainability. But, they are so incredibly heavy that only strongman competitors dare carry them with their pack, so we're not going to review them here. They also tend to soak up moisture at an incredible rate. On to the synthetic fabrics we use for our tents.
Top synthetic fabrics
Polyester, nylon, and silnylon are all synthetic fabrics that we have used for River Country Products tents. Polyester has been the primary choice for our intro line of Trekker tents, and silnylon has been the primary choice for our intermediate line of Trekker tents. Here are the main differences between them:
Polyester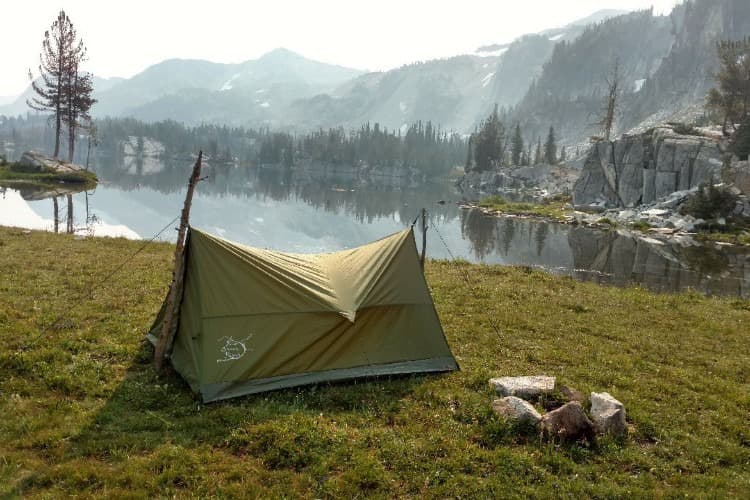 Polyester is a synthetic fabric made from petroleum-based materials. It is known for its durability, wrinkle resistance, and resistance to UV rays. These characteristics make it an excellent choice for outdoor clothing and gear. Polyester is also relatively affordable and easy to care for. However, it is not as breathable as natural fibers like cotton, and it can be prone to pilling (little lint balls) over time.
Pros: Waterproof, inexpensive, light, durable
Cons: Needs good ventilation
Nylon
Nylon is another synthetic fabric made from petroleum-based materials. It is known for its strength, abrasion resistance, and water resistance. These features make it an excellent choice for outdoor gear like tents and backpacks. Nylon is also lightweight and quick-drying. However, it can be less durable than polyester and can break down over time when exposed to UV rays.
Pros: Same as polyester above, but more breathable (less moisture in the tent)
Cons: Not as durable as polyester, not as much UV protection or UV durability
Silnylon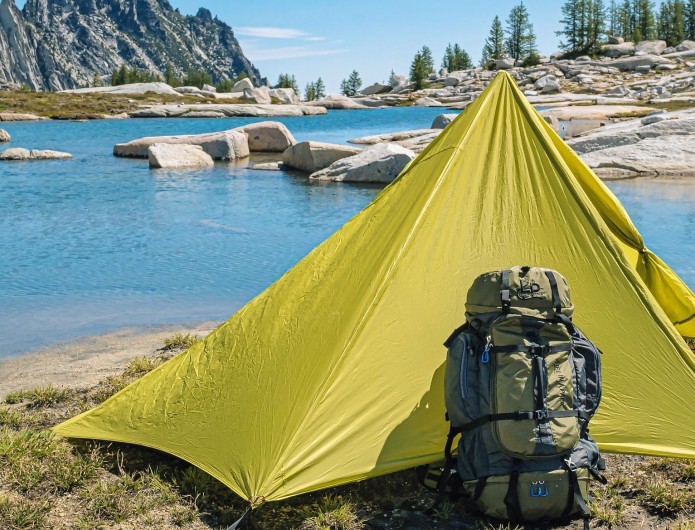 Silnylon is a type of upgraded nylon that has been treated with a silicone coating to make it even more water-resistant. It is commonly used in outdoor gear like tents and tarps, because it is lightweight, strong, and highly waterproof. Silnylon is also less prone to stretching than regular nylon and has a slippery surface that makes it easier to pack up. However, it can be more expensive than regular nylon, and the silicone coating can wear off over time with use.
Pros: Same as nylon above, but more waterproof and easier to pack
Cons: More expensive and less durable
Other fabrics
Polyurethane-coated nylon and cuben fiber, also called Dyneema, are alternative fabrics for those wanting ultralight tents. Cuben Fiber is much lighter than most PU-coated fabrics, making it a popular choice for ultralight backpacking and other weight-sensitive applications. However, Cuben Fiber can also be more expensive and more prone to abrasion than PU-coated fabrics.
Most people prefer plain polyester fabric for backpacking tents because it is the most affordable and is fairly durable. But the newest market research is showing that silicone-coated polyester, or silpoly, could beat each of the fabrics above because it is more durable, more affordable, and is more UV-resistant than silnylon.
River Country Products is currently testing silpoly fabric for use in current and upcoming lines of Trekker tents.
Which material do you prefer and why?