The one and only Trekker Palace is the ultimate two-Person two-Layer silnylon (aka ultralight) trekking pole tent for all of your outdoor adventures. Ok, maybe not all, but it is a versatile tent. This high-end tent is designed to impress even the most seasoned outdoor enthusiasts with its outstanding features and benefits.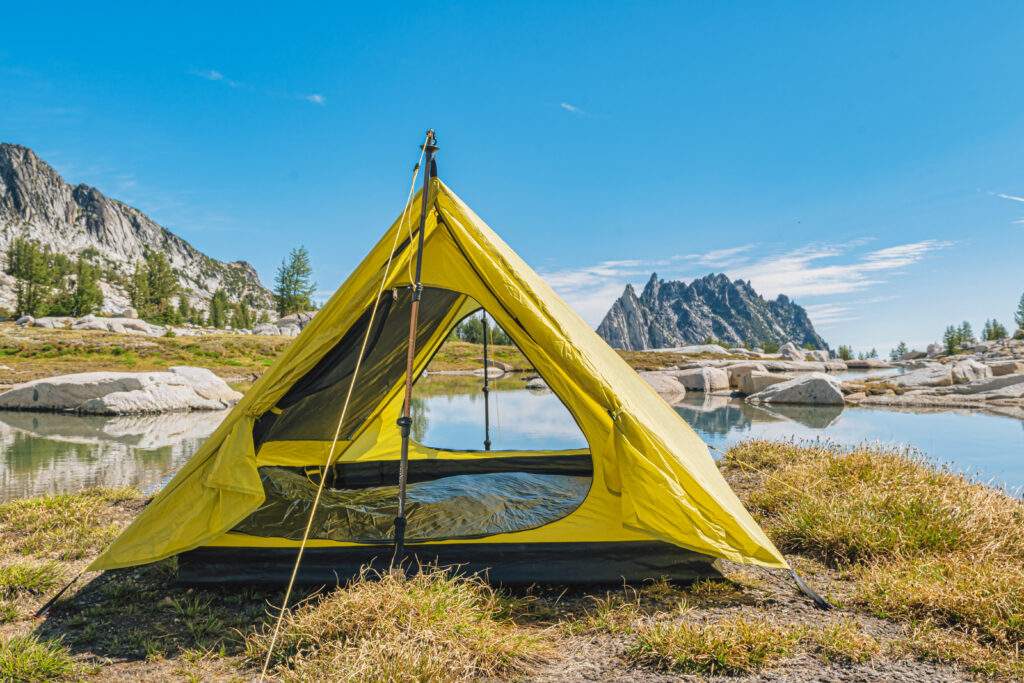 Key Features
One of the key features of the Trekker Palace is its full 2-Layer design, which allows you to set it up in various configurations, depending on your needs. Unlike traditional tents that come with complicated pole systems, the Trekker Palace is designed to be ultra-light, compact, and easy to set up in just 1-2 minutes. You'll love how simple it is to use trekking poles for support, and the ability to set up each layer separately or together.
Another key feature that sets the Trekker Palace apart from other tents is its ability to be set up in three different configurations. You can set it up with the outer shell only, like a tarp tent. Or, you can set it up with the inner mesh tent only so you can stargaze or keep cool on a warm summer night. Or, you can use both layers together for a two-layer tent that provides you with unparalleled protection and comfort.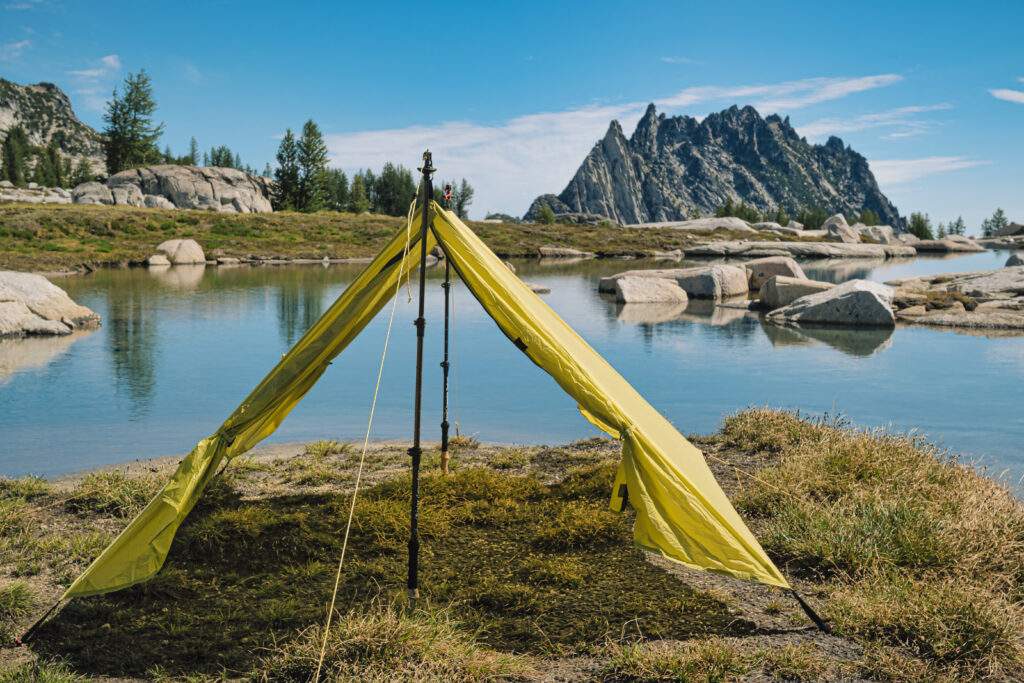 With its durable 2-layer design, the Trekker Palace offers several benefits that traditional tents simply can't match. The outer layer provides you with an additional barrier against the elements, helping to keep you dry and warm in inclement weather. Meanwhile, the inner mesh tent provides excellent ventilation, keeping you cool and comfortable even in hot and humid conditions. And you can get it at a fraction of the price of comparable tents.
And, let's not forget about the weight savings. At just a fraction of the weight of traditional tents, the Trekker Palace is ultra-light and easy to carry in your pack, making it the perfect choice for backpacking, hiking, and other outdoor activities when you demand the best.
Specifications
Packed Weight
3 lbs 3 oz/ 1.45 kg
Weight w/o stakes and bag
2 lbs 12 oz/ 1.25 kg
Inner Tent Weight
1 lb 8 oz/ .68 kg
Outer Shell Weight
1 lb 4 oz/ .57 kg
Packed Size
10.5 x 5.5 in
Floor Area
84 x 60 in/ 35 sq ft
Includes
8 carabiners, 8 ultra-light aluminum stakes, guylines, waterproof carry bag
Outer Shell Fabric
SilNylon
Inner Tent Fabric
No-See-Um Mesh Upper, SilNylon Floor
Wrapping it up
So, whether you're planning a weekend camping trip or a long-distance trek through the wilderness, the Trekker Palace is the ultimate tent for your needs. Don't settle for anything less – choose the Trekker Palace and experience the best that outdoor camping has to offer! Check out this video for a more in-depth review.